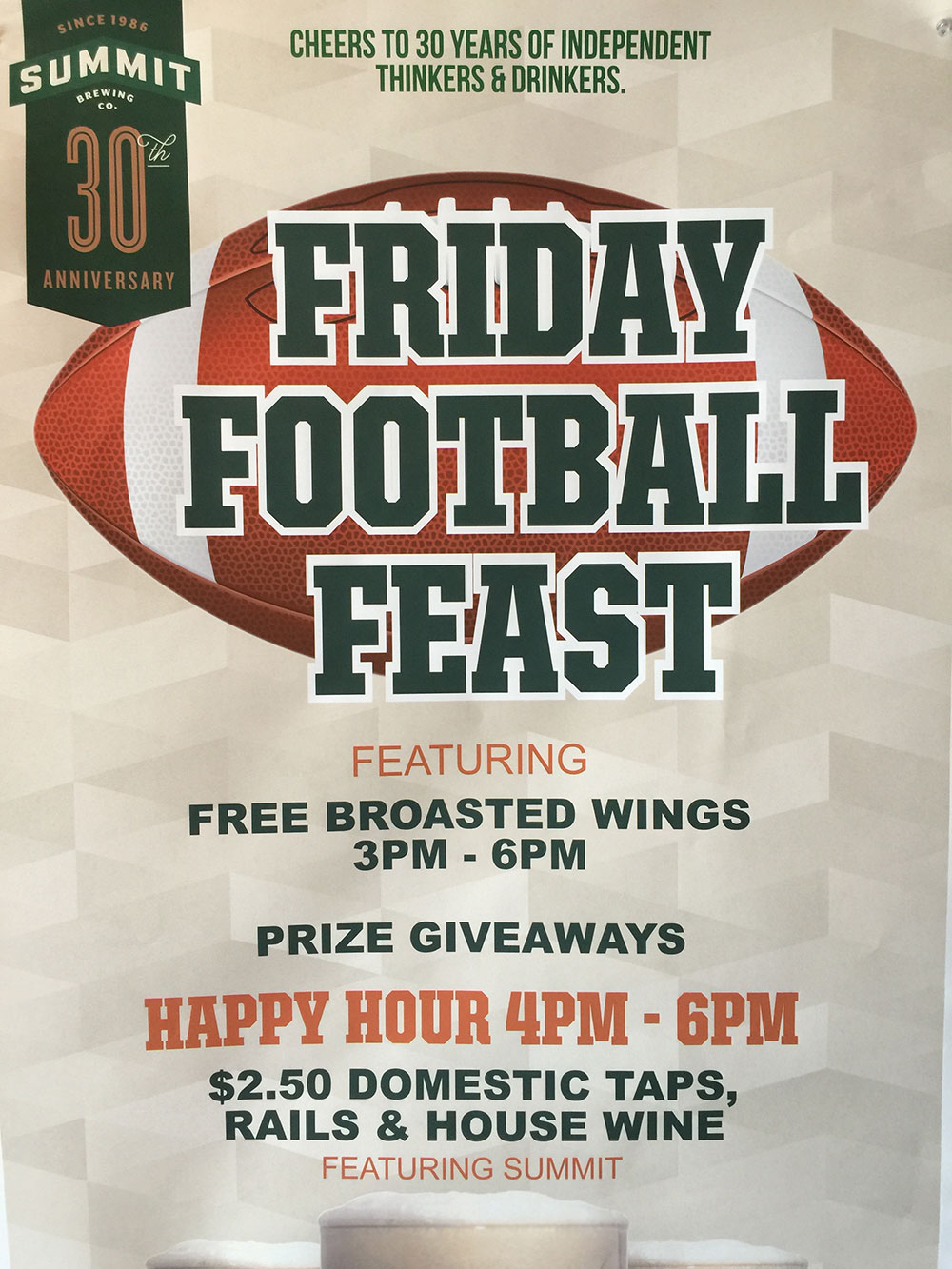 Friday Football Feast
Featuring Free Broasted Wings 3pm-6pm
Prize Giveaways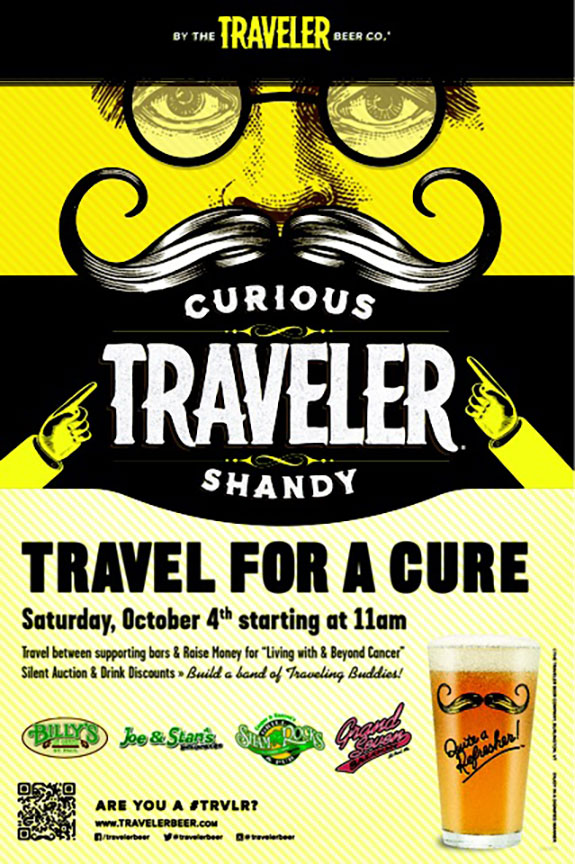 FOR IMMEDIATE RELEASE:
MOVEMBER – TRAVEL FOR A CURE ST. PAUL PUB CRAWL
St. Paul, MN – Travel between supporting bars & Raise Money for "Living with & Beyond Cancer" Silent Auction & Drink Discounts, Build a band of Traveling Buddies! Travel for a Cure St. Paul Pub Crawl will hold A first time event on October 4th from 11:00 am – 4:00 pm. The event is a four bar Pub Crawl with participants traveling 4.8 miles between Billy's on Grand, Grand Seven, Joe & Stan's, and Shamrocks Irish Nook. The event is being sponsored by The Traveler Beer Company, Summit Brewing Company, and Michelob Golden Light. T-shirts marking this great event will be available for a cost of a $20 at the participating bars and the Pub Crawl a Silent Auction will take place at Billy's on Grand, with the proceeds benefiting Movember Foundation.
The Movember Foundation is the leading global organization committed to changing the face of men's health. The Movember community has raised $559 million to date and funded over 800 programs in 21 countries. This work is saving and improving the lives of men affected by prostate cancer, testicular cancer and mental health problems.
The Movember Foundation challenges men to grow moustaches during Movember (formerly known as November), to spark conversation and raise vital funds for its men's health programs. To date, 4 million moustaches have been grown worldwide, but we won't stop growing as long as serious men's health issues exist.
Movember's not just for men. Women who support men's health, known as Mo Sistas, are an important part of Movember's success. Mo Sistas register, start a team and fundraise – they do everything Mo Bros do, they just don't grow a Mo. Mo Sistas are champions of Movember, rallying the men in their lives to join the movement, grow moustaches and have important conversations about men's health.
Travel for a Cure St. Paul Pub Crawl is a great way to support a worthy cause, spend time with your friends and family and show the world how Minnesota knows how to make a difference.
"When many come together for a good cause, great things can be accomplished!"
CONTACT:
Ian Saltmarsh
Event Planner
saltmarsh96@gmail.com
612-600-7094
Visit our Facebook page at: www.facebook.com/TravelforaCure